company name : infra market
post :Civil Engineers/plant in charge/lab technicians/business development officer
Qualification : be tech /diploma
Locations: indore , jabalpur (mp)
experience: 3-5 years
industries : RMC admixture , Cement and steel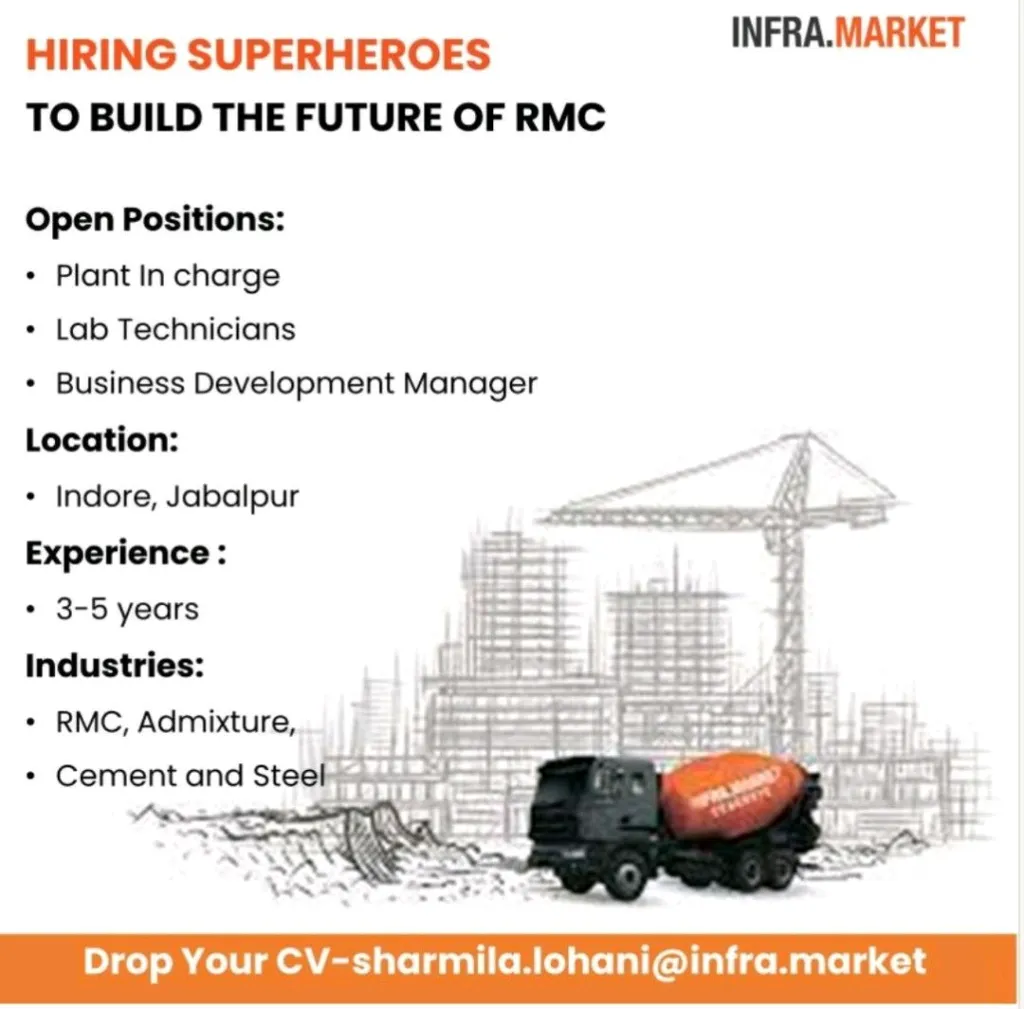 Infra Market Company Job description:
We EMPOWER you to say "IM"POWER
With ever-changing technology & invention, we believe in EMPOWERING our employees withright skill & technology required to achieve their goal at work.
Infra.Market believes in investing its time & resources in various learning & engagement programs to continuously reskill & upskill its employees to be industry ready & that is EMPOWERMEN
Building Diversity
At Infra.Market, we believe in a diversified culture. Day in & day out, diversity & inclusion has become a part of our business.
We believe in equality & celebrate the differences with utmost respect to every individual who is unique and very "IM" portant to us!
Role:
Engineer
Employment Type
Permanent, Full Time
Interested Candidates Direct Apply Official Website Apply now