Company:MoxieTek Group
Post:Field Engineer
Qualification:BE/BTech Electrical Engineering
Experience:0-2year
Location: India
Salary: Depends On Interview
Selection process: Interview Dates And Venue Will Be Shared With The Shortlist Candidates Separately
NKG Infrastructure Limited Job description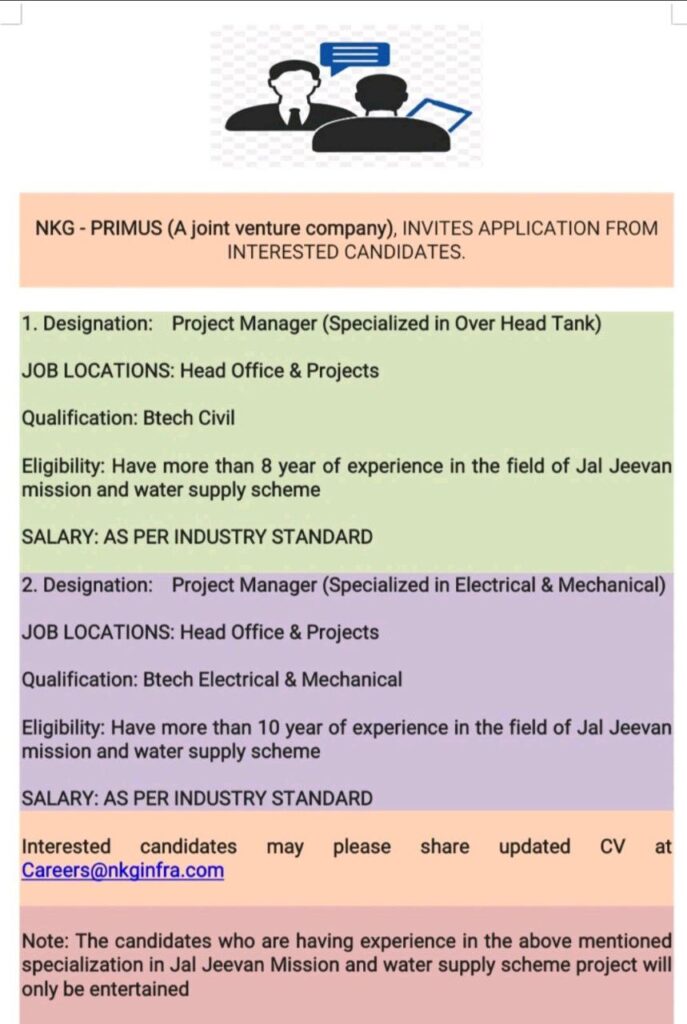 NKG INFRASTRUCTUREWe are a diversified infrastructure development Company with an annual turnover of Rs.1,700 crores. Headquartered at New Delhi.
We have offices spread across 17 states all over the country. Our technical expertise and execution capabilities have been well-recognized by several government bodies, global institutions and leading infrastructure development authorities of India.
We provide last mile connectivity, lighting, basic amenities, power and modern lifestyle solutions to the people in the cities we are present in.
Our forte lies in construction of roads, bridges, power sub- stations, buildings and water recycle & treatment plants among others.
NKG has been listed as 'A Grade' contractor with multiple government departments, state governments and civic agencies and the distinction enables it with a high success rate of selection at the pre-qualification stage of projects.The company is proud to be recognised as one of the largest privately owned construction companies in India.
We have built more than 1,500 kilometres of new roads and over 3.7 million square feet of real estate. The Company also owns a 10 MW solar power plant operating in Gujarat since 2011.
Interested Candidates Direct Apply Official Website:Apply Now